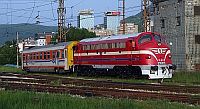 Two measuring systems have been installed on the MÁV FMK-007 measuring wagon, the vehicle dynamics system and the track geometry system. The measuring wagon is capable for travelling at a speed of 200 km/h measuring simultaneously.
The measuring systems process the measurement data in an on-line way, but it is also possible to analyse the measurement data back in the office...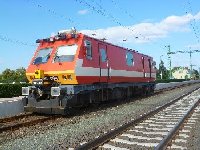 Self-propelled car measuring railway track geometry.

Features:
Instant measuring diagram
Automatic evaluation
Statistical record
Railway qualification
Repeated procession of test results...